With the promotion of digital transformation and the integration of a variety of high-tech, the application of LED small-pitch digital signage is ushering in new changes in high-definition display, real-time interaction and smart perception, and gradually moving towards the transformation of smart display.
LED digital signage develops to the current dynamic multimedia content display, supports ratings evaluation, touch human-computer interaction, remote/centralized management, precise content arrangement, distribution of digital signage, and integration of emerging technologies such as face recognition and perceptual computing , Mobile payment, etc., in large shopping malls, supermarkets, hotel lobbies, restaurants, cinemas, and other public places where people flow to release business, financial or entertainment information to people to meet people's immediate audiovisual needs.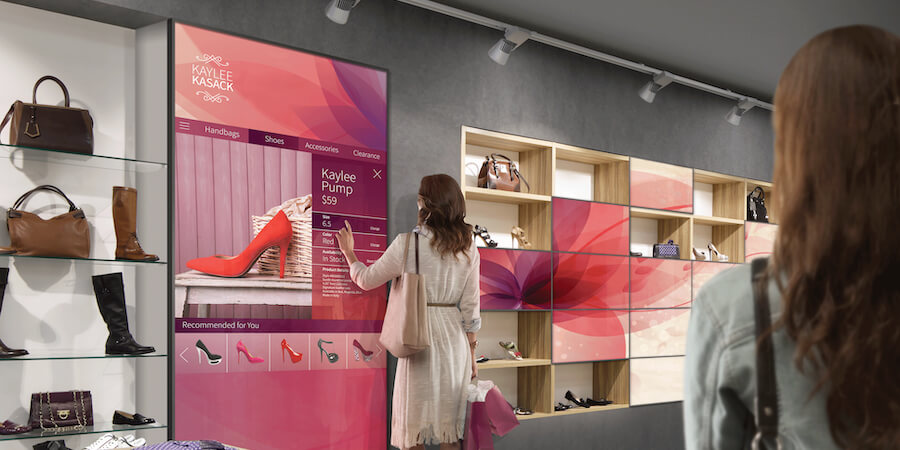 The market has gradually matured, accelerating the definition of digital signage. Its main products include interactive whiteboards, LED screens, commercial TVs and advertising players. Driven by technology and market, the current digital signage market mainly presents the following development trends:
Ultra HD LED digital signage "corporate meeting" win-win
In recent years, LED display products based on small pitches rely on complete and mature display technology, and combined with the diversity of digital signage applications, LED displays have gradually gained market advantage in the digital signage field. At the same time, with the development of ultra-high-definition technologies and applications such as Micro/MiniLED, more and more small-pitch LED companies are accelerating their way towards segmented and differentiated markets in order to seek greater development, and digital signage will also become An important support for small-pitch LED companies "walking on multiple legs".
The development of the industry has caused many screen companies to gradually converge in both technology and product categories. With the update and iteration of screen technology, almost any type of hardware product in the LED display industry is constantly pursuing high-definition and large screens. Optimization and upgrading of indicators such as high resolution and high resolution. Therefore, the current solution-based product design ideas and customized application scenarios will become the key to defining terminal LED digital signage products.
Information customization and interactive demand promote the flourishing of advertising
Driven by the upgrading of the network and the digital age, the LED digital advertising machine functions in the retail and service industries have begun to gradually upgrade from pure advertising and information display. Nowadays, many LED advertising machines have functions related to information screening and human-screen interaction, so as to better interact with consumers in more depth and continuously improve consumer satisfaction. Related agencies predict that the compound annual growth rate of advertising machines in the next five years will reach 17.6%.
New infrastructure drives LED screen market demand growth
Since 2020, the national level has vigorously promoted the development of new infrastructure. As an important carrier of urban information carrying and sharing solutions, LED screens have helped improve resource utilization in epidemic prevention and control propaganda, urban transportation, security monitoring rooms, remote office education, etc. Efficiency and improve the level of urban management services. Relevant statistics show that with the continuous update of technology and the maturity of 5G networks, the compound annual growth rate of the LED screen market in the next five years will reach 12.7%.
With the acceleration of the digital transformation of the entire society, digital screens have become the main medium to replace paper. From mobile phones to large TVs or large commercial screens, they can be seen everywhere in our lives. This year the epidemic has even increased the frequency of users using digital screens. Driven by user needs and technological development, the entire digital signage market, including commercial LED screens, will usher in rapid development opportunities.
Feel free to check out our Shenzhen Litestar LED CO., LTD. video wall rental blogs and explanatory videos. Contact our sales team for wholesale quotes and information via sales@szlitestar.com