With the development of LED display technology, combined with the needs of digital advertising, LED signs are widely used both indoors and outdoors, including shops, restaurants, conference rooms, hotels, theaters, museums, and so on.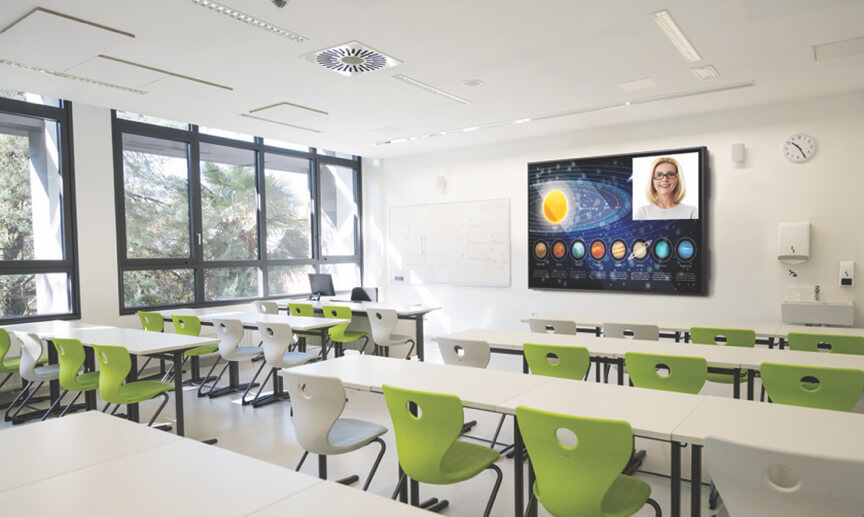 It is reported that all 46 models covering LG's ten different LED sign categories will be listed in 2020, and 19 models are currently being shipped.
These LED signs have a pixel pitch of 0.9mm to 16mm, which can provide high-brightness features, excellent off-axis viewing quality, lower power consumption, low facility requirements, and a lifetime of 100,000 hours.
Let's take these new products of LG as an example to take a look at the top 10 latest models in the LED sign market today.
01
Cable-free small-pitch indoor LED signs
LG's new LSAA series provides cable-free connections between LED cabinets, where cables are replaced by snap-on connections on the module frame, and the powerful 4-in-1 LED packaging technology is more durable than standard single surface-mounted LED technology.
This series provides 0.9mm, 1.2mm or 1.5mm pixel pitch, which is very suitable for close-up environments such as meeting rooms.
02
Wireless Indoor MicroLED Sign
MicroLED signage displays also use cable-free connections between the cabinets, using a contrast ratio of 50000:1 to increase the original black surface area of the display from 59% to 93%, thereby providing deep black.
This MicroLED monitor is very suitable for close-up 4K or 8K viewing, such as monitoring rooms, broadcasting rooms, home theaters and flagship stores.
03
Flexible and bendable small-pitch indoor LED signs
LG's LAPE series is a flexible and bendable LED signage solution, offering 1.5mm, 2.0mm and 2.5mm pixel pitches, suitable for various viewing distances and installation environments.
This LED sign consists of flexible modules that can be bent to form convex or concave displays, including 360-degree displays and bendable designs.
04
All-in-one indoor LED screen
This model combines the animation quality of the LED with the convenient connection of an all-in-one display. It is specially designed to be movable and does not require external equipment, and is equipped with an optional rolling stand.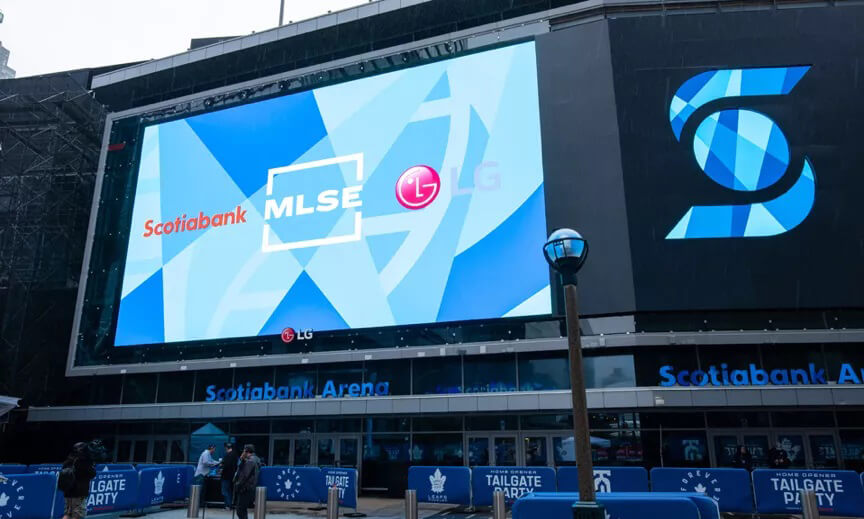 05
Ultra-thin indoor LED sign
This is an ideal choice for narrow or high-flow spaces. Its innovative design and installation system only requires 37.5mm of wall clearance. This model offers 1.5mm, 1.8mm and 2.5mm pixel pitches to meet various needs.
With the front-accessible design and simple magnetic tools, integrators can easily install or remove individual LED cabinets from the front.
06
LED cinema display
This kind of LED sign is superior to most projectors in resolution and brightness.
The machine uses a 3.3mm pixel pitch and is specially designed for the cinema environment, including large, low-light companies or educational training demonstration environments.
07
Standard spacing value indoor LED sign
There are four models and two pitch sizes, allowing users to combine 1:1 (500mm square) and 2:1 (500mm x 1000mm rectangle) cabinets to create customized screen sizes to meet almost any need.
Each size has a pixel pitch of 2.97mm or 3.91mm, and each cabinet has a simple locking and fixing function, and the LED module or power supply unit can be replaced without tools.
08
Standard spacing outdoor LED sign
As with indoor models, cabinets can be combined to create custom applications. With quick lock and one-handed control functions, it can be installed quickly without installation tools.
The pixel pitch is 3.9mm and 4.6mm, which are designed for quick assembly, easy maintenance and front and rear maintenance. At the same time, it has an optional 90-degree angle design option, which can minimize the discontinuity of the content displayed at the corner of the building.
09
Standard court outdoor stadium sign
It has 6000 nits of brightness, excellent visibility, and can work in an outdoor temperature environment of 50 degrees. There are 6mm, 8mm, 10mm, 12mm and 16mm pitches to choose from.
Even on the giant screen in a stadium with 100,000 people, LED signs are an excellent choice for easy maintenance and smooth playback.
The future of LED signage has arrived. With the pace of technological innovation getting closer and closer to customer needs, LED signage displays will occupy a dominant position in the global digital display market.